Hi there!
So you're headed to Okinawa and snorkeling is on your list of things to do!
How is Ishigaki for snorkeling in the Yaeyama Islands?!
Would the island of Ishigaki be a good choice for snorkeling?
Well, this island is known for having some good opportunities to spot marine life.
This means that you can make snorkeling at Yonehara Beach a part of a perfect 3-day Ishigaki trip!
Is Yonehara Beach good for beach snorkeling in Ishigaki and Okinawa?!
So you can go snorkeling here right off the beach.
And as a free public beach, that means that you can go snorkeling in Okinawa for FREE without a tour.
Now, the thing about tours is that they generally know the best spots and can increase sightings for certain types of marine life. (Like Nemo, turtles, and manta rays – all which can be found off the shores of Ishigaki island.)
But if you are not so sure about spending money on a tour, and instead you will be quite happy swimming with colorful tropical fish, then you can try your luck at Yonehara Beach!
Just remember that this IS nature, so there are no guarantees of anything!
But, at Yonehara Beach, I think that there will be a good chance you can leave Okinawa saying you had a good snorkeling experience!
I went snorkeling at Yonehara Beach twice, and both times I saw fish nearly immediately.
I think that's a good sign!
Now…
First, a bit about how to get to this beach by bus.
Then, a bit about the convenience of snorkeling here. (aka beach facilities and snorkeling gear rental!)
And then… some of what I saw when snorkeling at this Ishigaki beach!
More below about snorkeling in Ishigaki!
🐠
So…
How to get to Yonehara Beach by bus
It's possible to get to one of the best snorkeling beaches on the island by public transportation!
The buses aren't all that frequent, so it does require some planning – both getting there and the way back – but it is possible to make this snorkeling trip by bus.
When you get to Ishigaki, you can pick up the bus timetable from the Ishigaki bus terminal. (Or maybe your hotel will have a copy too.)
It's possible to get to the beach without any bus transfers.
And then from the Yonehara bus stop, it's a few minutes of walking (maybe 1-2 minutes) to get to the beach.
See more about taking the bus to Yonehara Beach.
What part of Yonehara Beach for snorkeling?
So Yonehara Beach isn't exactly a short beach, but it's also not too long.
You could walk from one end of the beach to the other in about 20 minutes.
Both times I snorkeled right near the area of the main beach access point.
Beach facilities
Arriving at the main parking lot and area of Yonehara Beach (also the closest public access path to the beach from the bus stop), there are a few beach facilities here.
There's a shower room that will cost you 200 yen (US$2).
You don't want to use shampoo or soap here though, as the water runs right into the ocean.
So it's more of a place to rinse off the salt water.
You can also use the shower room as a changing room.
Nearby there's also a place where you can rinse off your sandy feet.
And then there are toilets. (Free to use.)
Snorkeling gear rental
If you're packing light for your trip to Japan, or Okinawa is an unexpected trip for you and you don't have snorkeling gear at all, you can also find rental available here.
If you're planning on several days of snorkeling, you may also consider buying snorkeling gear.
There is basic gear for sale at a couple of the shops at the Ishigaki ferry terminal. Once you enter the ferry terminal, there are shops on both ends that sell gear. (Snorkel, snorkeling mask, fins, water shoes, regular swim goggles.)
I think you'll be quite happy to have water shoes at Yonehara Beach.
There are plenty of areas of the beach that aren't just all sand so can feel a bit rocky if you're walking barefoot.
See more about packing for your Japan snorkeling trip:
How much does renting snorkeling gear cost?
Snorkel set (mask and snorkel) – 600 yen (US$6)
Fins – 700 yen (US$7)
Water shoes – 600 yen (US$6)
Photo taken April 2019.
And then you can also rent beach umbrellas and beach cots (1,000 yen each – US$10) and floats (600 yen – US$6) too.
If the ocean conditions aren't all that safe for swimming, the lady at this shop will not rent out the snorkeling gear in order to discourage people from getting into the water. (But you may still see people in the ocean.)
You'll find this rental gear shop as soon as you enter the parking lot aka main public beach access point.
Japan travel tip – Open up this page on your desktop or tablet, and then try out the Google Translate app with your phone! It has a photo option where you can capture a picture of Japanese and it will translate it into English for you! Take a picture of the above gear rental costs to see how it works. It's not perfect, but it can be helpful during your travels in Okinawa and Japan.
Coin lockers
There are also small coin lockers.
These are not suitable for luggage as they are not that big.
Instead, if you want to store some of your valuables here while you are in the ocean, it's a spot for you to do so.
These coin lockers are 200 yen (US$2).
Personally I was not that concerned about theft on the beach, but you never know! All it takes is one person.
NO lifeguard
With or without a lifeguard, you'll want to take necessary safety precautions when swimming in the ocean.
But when I went, there was no lifeguard at Yonehara Beach.
Now…
What can you see when snorkeling at Yonehara Beach?!
Here's a bit of what I saw!
I took all of these pictures with my phone using a cheap waterproof phone case that cost under $10! See more of what to pack for a snorkeling trip.
The biggest disappointment about snorkeling at Yonehara Beach?!
The saddest part about snorkeling at Yonehara Beach was that I didn't find Nemo!
I did see Nemo when in Ishigaki (on a Kabira Bay boat ride), I just didn't see Nemo when snorkeling. (It's said that Nemo can be found in various places around Ishigaki, as well as other Okinawa islands.)
Next time!
Consider it your goal to find Nemo when snorkeling Ishigaki! 😉
What about other parts of Yonehara Beach?!
So I only snorkeled in front of the main location by the beach facilities, so I'm not sure about the snorkeling on other parts of the beach.
I did walk down to the other end though, and you also might find some beach space with less people the further down you go!
Now here's what you might see with a walk along Yonehara Beach!
And of course, you can give snorkeling a try at these other parts of the beach too!
See more of how to spend your days on Ishigaki island with hiking, biking, and a boat ride too!
Be safe swimming in the ocean, and…
HAPPY SNORKELING IN ISHIGAKI OKINAWA!
Best of Kyoto (and Japan!)
👇
Explore the best places to visit in Japan!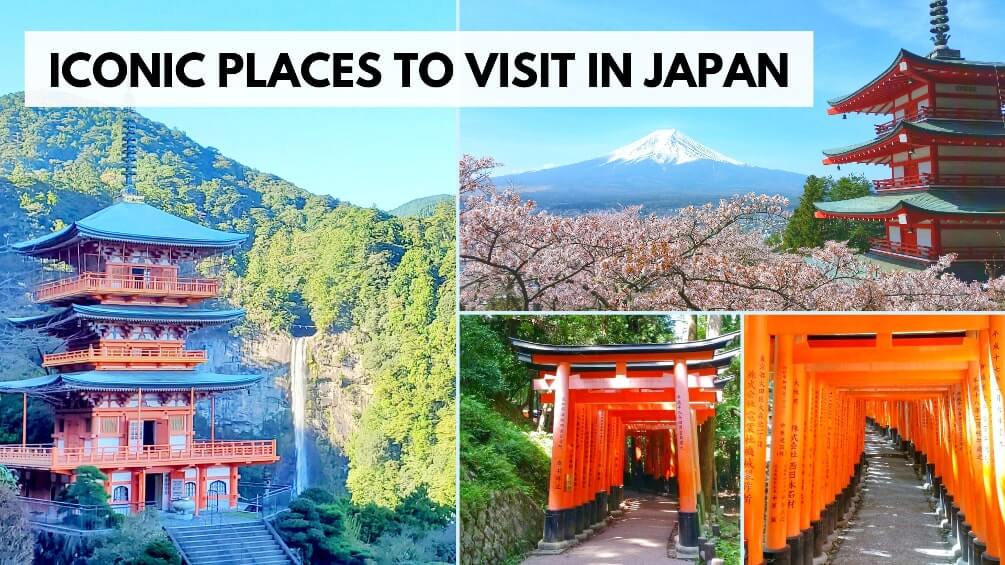 👆
How to start using this Kyoto map: Click the top left icon! Or just zoom in to start looking and clicking around to see pictures of the best places in Kyoto! See tips for how to use this Kyoto map.