Hi there!
So, you're just getting started with planning your trip to Japan and you're not sure where to start when it comes to the best places to visit in Japan?!
The so-called "Golden Route" of Japan is a good place to start!
These are among the most popular cities for tourists, but don't let the crowds stop you from considering these places.
They are popular for a reason!
And after you've finished up the classic golden route, a trip to Japan's tropical islands of Okinawa can be a perfect place to end!
Quick tips for getting around Japan
Japan has a good public transportation system, and it's a good way to get around
The Google Maps app is also a reliable way to figure out how to get around locally by bus and train
The Japan Travel Navitime app can be good if you're trying to figure out the best way to get around with a JR pass (or to help you decide if it's better to get around without your JR pass) – See the current price from an official JR pass vendor for a 7-day, 14-day, and 21-day pass. (partner website)
The Google Translate app has a feature where you can take a picture of Japanese writing and it will translate it for you
Now…
Classic Japan itinerary: The Golden Route of Japan
What is the Golden Route of Japan?
The Golden Route of Japan includes some of the most iconic places to visit in Japan. This means that if you follow the Golden Route, you'll be able to experience a lot of things that makes Japan famous!
1. Tokyo
2. Mt Fuji
Climbing Mt Fuji as a 2-day hike
This is what my 2 days of climbing Mt Fuji looked like:
Bus from Tokyo to Mt Fuji 5th station ("base" of the trail)
Hike from 5th station to 7th station
Reach the highest point in all of Japan! …and hike back down
Bus from 5th station to Kawaguchiko
3. Fuji Five Lakes (Kawaguchiko, Hakone, Fujiyoshida)
How to spend one day in Fuji Five Lakes area
Being in the Fuji Five Lakes area is all about Mt Fuji views! This is what I did with one day in Kawaguchiko:
Mt Kachi Kachi ropeway
Lake boat ride
Also see about going to the Chureito Pagoda for classic Mt Fuji views too.
4. Kyoto
Kyoto used to be a capital of Japan, and there are a number of UNESCO world heritage sites in Kyoto.
5. Nara
How to spend one day in Nara
This is a popular day trip from Kyoto, and these are places to visit with one day in Nara:
Nara Park
Kasuga Taisha Shrine
Todaiji Temple with Great Buddha
Nigatsudo Temple and Sangatsudo Temple
Nara also used to be a capital of Japan long ago, and there are also a number of UNESCO world heritage sites in Nara.
6. Osaka
Day trip to Osaka and Himeji from Kyoto
Himeji is another city with a grand castle, and you can make it a castle day with both Osaka and Himeji:
Himeji Castle
Koko-en Garden (Himeji)
Osaka Castle
Dotonbori (Osaka)
7. Hiroshima
Visit Hiroshima's main attraction
You'll want to give yourself 2 hours minimum, although you could easily spend a full day here.
8. Miyajima
Day trip to Miyajima from Hiroshima
You'll take a ferry to get to Miyajima, and these are some things to do in Miyajima with one day:
Walk to the torii gate at low tide
See the torii gate at high tide
Mt Misen ropeway
Visit to Daisho-in Temple
So…
Where are all these cities located?!
The golden route of Japan map
Click the little icon in the top left corner of the map to see the list of what you'll find on this map.
This map may not work very well on this page on mobile, sorry!
In that case, have a look at this Japan map in Google Maps.
HAPPY GOLDEN ROUTE TRIP IN JAPAN!
🍵
Read the reviews of these highly rated tours:
Is a JR pass worth it?!
Google maps can make it easy to figure out whether or not you should get a JR pass!
In google maps, type in your departure and arrival city, and choose the transit icon. The route will come up, and so will the estimated cost at the bottom!
So do that for all of your long distance routes to figure out how much it might cost.
Next, go here to see how much a JR pass costs from an official JR pass vendor (and partner of this website).
And compare!
Not all forms of public transportation are JR, but long distance shinkansen bullet trains are, and that's where the most cost savings will come.
Best of Kyoto (and Japan!)
👇
Explore the best places to visit in Japan!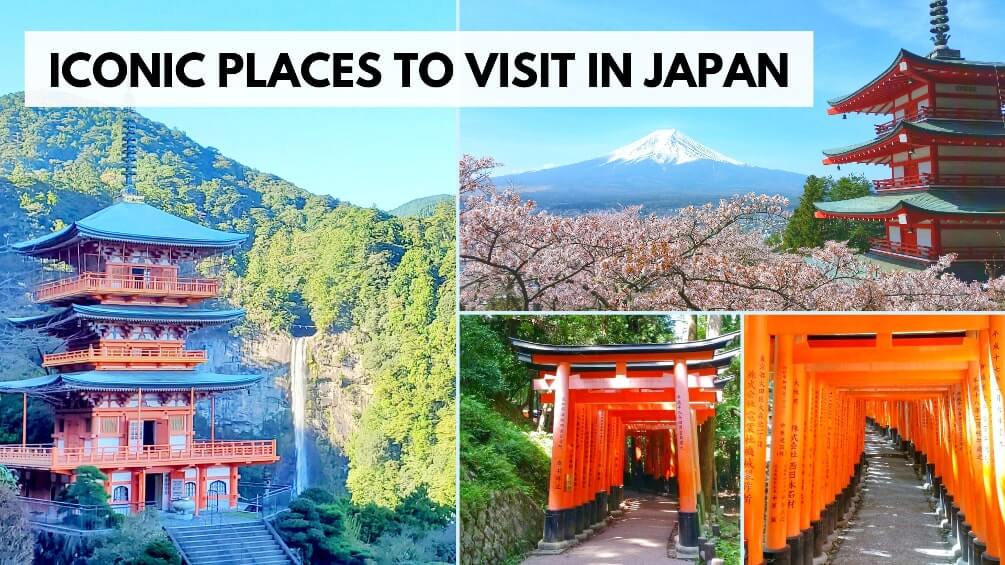 There are affiliate links on this page.