Hi there!
So you're looking for some beach vibes after you've finished up the classic Japan route!
The Okinawa islands in the far south of Japan can be a perfect end to your first trip to Japan.
Okinawa prefecture has a number of islands to choose from… and the Yaeyama islands can also be a perfect choice.
And of the Yaeyama islands… having a base on Ishigaki island can give you a number of things to do even when you are in Okinawa on a budget.
This mini Ishigaki travel guide also includes ideas on your route and how you can get around from place to place using public transportation in Ishigaki, specifically by bus and ferry.
I made this trip in April 2019, so experiences and prices will reflect that!
Now…
First, the quick list of the best things to do in Ishigaki.
Then, some ideas for your Okinawa itinerary and getting to Ishigaki.
And then, a more detailed look into how you can fit the top things to do in Ishigaki into your 3-day itinerary, along with ideas for how to get around by public transportation.
5 best things to do in Ishigaki in 3 days
1. Mount Omoto (hiking)
2. Island hopping in Yaeyama Islands (ferry ride)
Arriving to Ishigaki by flight
Ishigaki is an island in Okinawa prefecture that's in the far south of Japan.
It's actually closer to Taiwan than it is to "mainland" Japan… and even than it is to "mainland" Okinawa!
The only way to access Ishigaki island is by flight.
There are airlines in Japan that offer direct flights to Ishigaki from various cities in Japan.
Otherwise, there are a number of flights from Naha airport on the main Okinawa island.
This means that it's possible you'll end up on a flight with a connection in Naha.
If you end up spending a day or 2 in Naha before heading to Ishigaki, there's the Okinawa monorail that connects to the airport for convenience in getting around some of the city area.
Getting around Ishigaki by public transportation
I was in Okinawa without a car!
Yes it's possible to get around Ishigaki by public transportation and still have a good time in Okinawa!
Ishigaki bus
There is a bus system on Ishigaki.
The bus frequencies may not be the best, which means that it does require some planning.
But it IS possible to get around to some of the top spots in Ishigaki by bus! And this can make it convenient enough.
If you follow this Ishigaki itinerary, you'll want to get the 5-day bus pass.
The 5-day bus pass costs 2,000 yen (US$18) and will get you unlimited bus rides. You can buy this at the Ishigaki bus terminal or on the bus itself.
Generally if you do 2 round-trips that are at least a 30-minute bus ride away, the 5-day bus pass will be worth it.
There is also a 1-day bus pass.
The price of the 1-day pass is 1,000 yen (US$9).
If you decide to do only one of the bus days that are a part of this itinerary (hiking day or beach day), the 1-day bus pass will be worth it, if your starting point is from town or the bus terminal.
You'll want to pick up a bus timetable at the bus terminal. Your Ishigaki guesthouse or hotel may also have a copy available for you.
The timings listed below are just to give an idea of how much time you might be able to expect an activity will take. Always verify bus timings and ferry timings!
Ishigaki ferry
Ishigaki island is a part of the collective Yaeyama islands.
You can get to some of the other islands by ferry from Ishigaki.
You'll want to go to the ferry port to get updated ferry timings.
Where to stay in Ishigaki
If you're following this itinerary, then staying near the bus terminal and ferry port will be convenient.
These are located right near one another.
And making it a 4-night stay would be best for this itinerary in order to have 3 full days in the Yaeyama islands.
Put in future dates below (partner website) to get an idea for how much hotels cost on Ishigaki island!
If you don't see a map of hotel prices below, see Ishigaki hotel prices here.
I stayed at this guesthouse which was a 10-15 minute walk from the bus terminal and ferry port.
This place has both hostel-style dorm beds and private rooms. The private rooms are kind of Japanese-style which means that you'll be sleeping on the floor.
This guesthouse is run by a Japanese couple with 2 young kids, and they live on-site. So if you are looking to get interaction with a Japanese family, this could be a good place too!
So…
How to put the best things to do in the Yaeyama islands into a 3-day Ishigaki itinerary?!
How to spend 3 days in Okinawa:
How to get around Yaeyama islands
Day 1
Bus to Mount Omoto trailhead
Hike to the Mount Omoto summit
Day 2
Ferry to Taketomi island
Bike around the island
Day 3
Bus to Kabira Bay
Glass bottom boat ride around the bay
Bus to Yonehara Beach
Snorkeling at the beach
And now…
A few more details on the best things to do in Okinawa!
Day 1: Hiking Ishigaki (Mount Omoto)
As an example, here were the timings of the bus I took on this Ishigaki hiking day:
11:30am Bus to Omoto bus stop from Ishigaki bus terminal
12:14pm Arrive at Omoto bus stop
Hike to Mount Omoto summit!
4:36pm Bus back to Ishigaki bus terminal
5:21pm Arrive back at bus terminal
Additional cost of activities for the hiking day: NONE!
You can use the 5-day bus pass, and there is no entry fee for the trail, so this is basically a FREE activity!
Ishigaki travel in pictures: Hiking Ishigaki
1. Mount Omoto hiking trail
2. Waterfalls on the trail
3. Mount Omoto summit
As an example, here were the timings I had on this Ishigaki day trip:
11:15am Arrive at Taketomi
Cycling around the island! (with stops at scenic points + beach hopping)
5:15pm Ferry back to Ishigaki ferry terminal
5:30pm Arrive back at ferry terminal
Additional cost of activities for the island hopping day:
Round trip ferry ticket: 1,330 yen (US$12)
Bicycle rental for the day: 2,000 yen (US$18)
I went for the "mountain bike" so the cost was a little extra. The cheapest option is the ordinary bike that is 1,500 yen for the day.
If you want to do some beach lazing, Kondoi Beach is probably your beach.
I was here in April and I found the water to be cold.
Ishigaki day trip in pictures: Cycling Taketomi island
1. Kondoi Beach
2. Kaiji Beach (aka star-sand beach)
The thing to do here is to look for sand that's shaped like a star! 

This is souvenir sand from a sand packet. You probably won't find so much star-shaped sand at once when you're at the beach!
3. Nishi-sanbashi pier
4. Misashi-on
As an example, here were the timings of the bus I took on this Ishigaki beach day:
10:45am Bus to Kabira Bay from Ishigaki bus terminal
11:23am Arrive at Kabira Bay bus stop
Glass bottom boat ride around the bay (30 minutes)
1:04pm Bus to Yonehara Beach
1:22pm Arrive at Yonehara Beach bus stop
Snorkeling at beach!
4:22pm Bus back to Ishigaki bus terminal
5:21pm Arrive back at bus terminal
Additional cost of activities for the beach day:
If you're not packing along your own snorkeling gear, there was snorkel rental at Yonehara Beach when I went.
There is no entry fee for the beach, and for the transportation, you can use the 5-day bus pass.
Again, being here in April, I found the water at Yonehara Beach to be cold. But if you can handle the initial shock from the cold, once you're in the water you'll get used to it!
And if it's your first time snorkeling, you'll probably think it's worth it since there's a good chance you'll see lots of colorful fish! I did see some people at Yonehara Beach with a wetsuit entering the water.
See the basics of snorkeling essentials you might want to bring from home.
Otherwise, you can buy regular swimming goggles and water shoes at the Ishigaki ferry port, which is the minimum you'll want for snorkeling in Okinawa if you don't want to rent!
Ishigaki travel in pictures: Beaches in Ishigaki
1. Kabira Bay boat ride
2. Underwater at Kabira Bay (glass bottom boat)

In case you can't tell… you can find NEMO! It'll be much more clear when you see it!
3. Kabira Bay overlook
4. Yonehara Beach
HAPPY ISHIGAKI OKINAWA ITINERARY PLANNING!
🍵
Read the reviews of these highly rated tours:
Is a JR pass worth it?!
Google maps can make it easy to figure out whether or not you should get a JR pass!
In google maps, type in your departure and arrival city, and choose the transit icon. The route will come up, and so will the estimated cost at the bottom!
So do that for all of your long distance routes to figure out how much it might cost.
Next, go here to see how much a JR pass costs from an official JR pass vendor (and partner of this website).
And compare!
Not all forms of public transportation are JR, but long distance shinkansen bullet trains are, and that's where the most cost savings will come.
Best of Kyoto (and Japan!)
👇
Explore the best places to visit in Japan!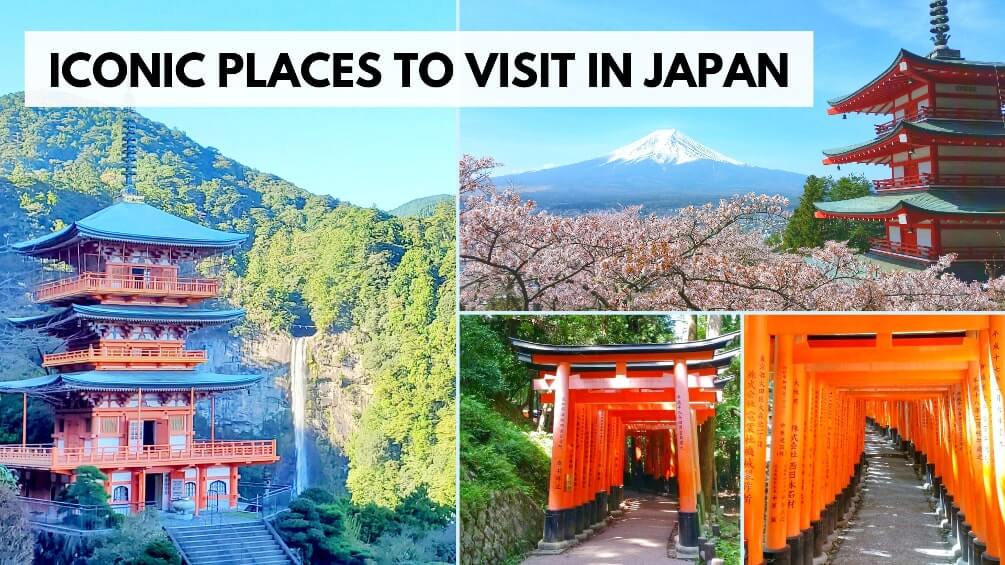 There are affiliate links on this page.